Bendigo Hospital Project Construction Update – April 2016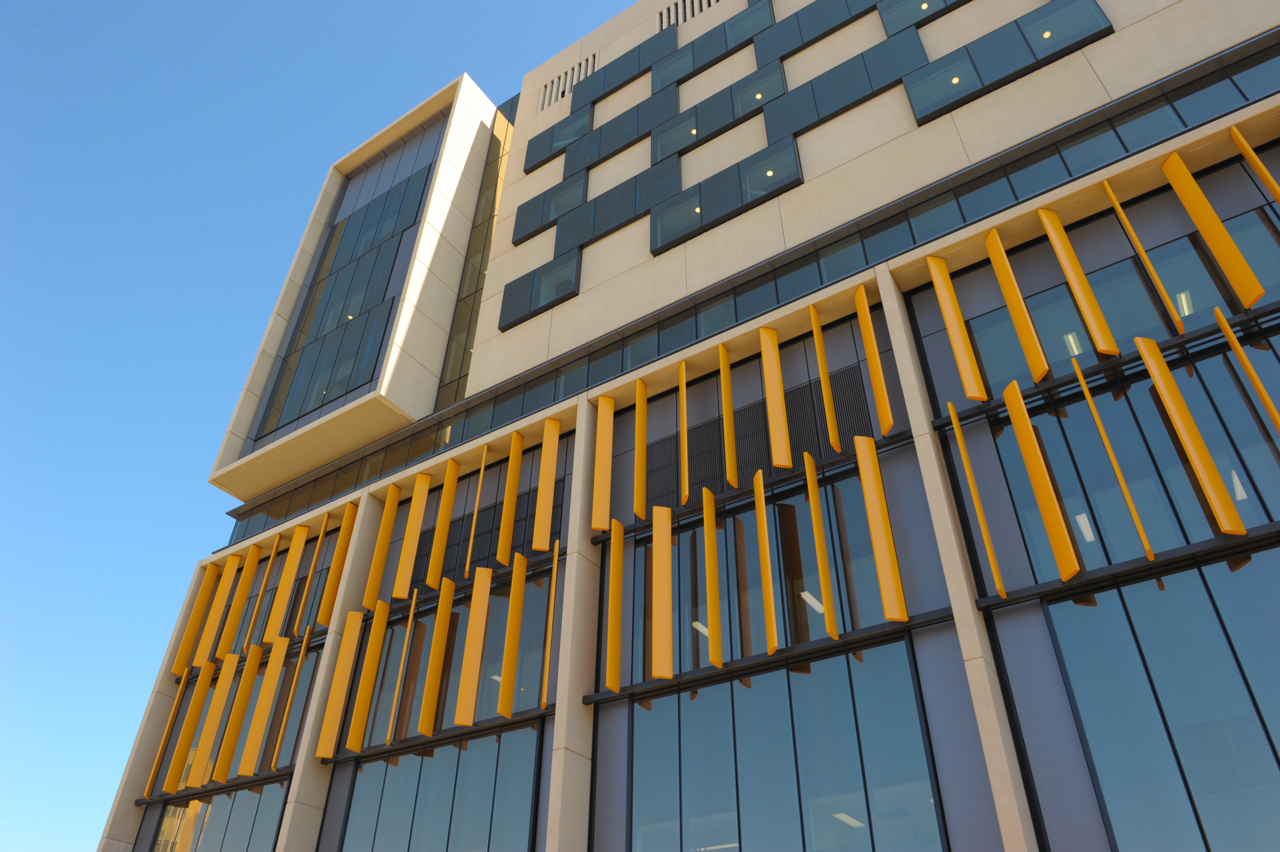 Work continues to move at a healthy pace at the Bendigo Hospital Project, putting the development on track for a late-January 2017 opening of services at the new hospital.
Quality is at the forefront of all work at the Bendigo Hospital Project, and that's why it's vital that 'quality and sign-off' inspections continue to assess and test the functionality of the hospital. These site-walks involve key representatives from Exemplar Health, Lendlease, Spotless, the Department of Health and Human Services (DHHS) and Bendigo Health's managers and clinical staff – all closely observing the many aspects of the building's healthcare layout and features. In addition, an independent reviewer is an integral part of the completion process, also undertaking regular inspections at this important stage.
Currently we have an estimated 500 workers on site, and this month we've seen a solid focus on completion and the internal fit-out work is really taking shape.
These works include the final stages of joinery and fixtures installation, so the myriad of pipes, leads, cabling and trays required for services such as 'nurse call', power, lights, data and communications are gradually disappearing from view as the fit-out progresses. Also nearing completion are areas such as the emergency department, the cancer centre and the intensive care unit plus medical imaging, pathology and outpatient areas. The kitchen, materials supply and loading dock areas are also the scene of much attention, as final cleaning tasks signal the completion of this part of the hospital.
The soft landscaping of the building's courtyard areas has started with workers laying artificial turf, and installing the irrigation for the future maintenance of plants.
The scaffolding is still in the process of removal within the 'main street' part of the new building, which will serve as the new internal entrance fronting onto Mercy Street, and the future location of cafes and retail outlets.Site hoardings have been removed from the Drought Street frontage, which now allows for work on the new emergency department drop-off area, including stormwater drainage connections and roadworks. With the hoardings removed and temporary fencing installed, the hospital has taken on a new perspective, as the building strikingly emerges from its cloak of construction.
In early May, Mercy Street will reopen, providing new parallel parking bays, improved aggregate footpaths and upgraded concrete kerb, edging and channelling. Mercy Street is poised to be the new entrance for the hospital, its public gateway to this world-class healthcare facility.