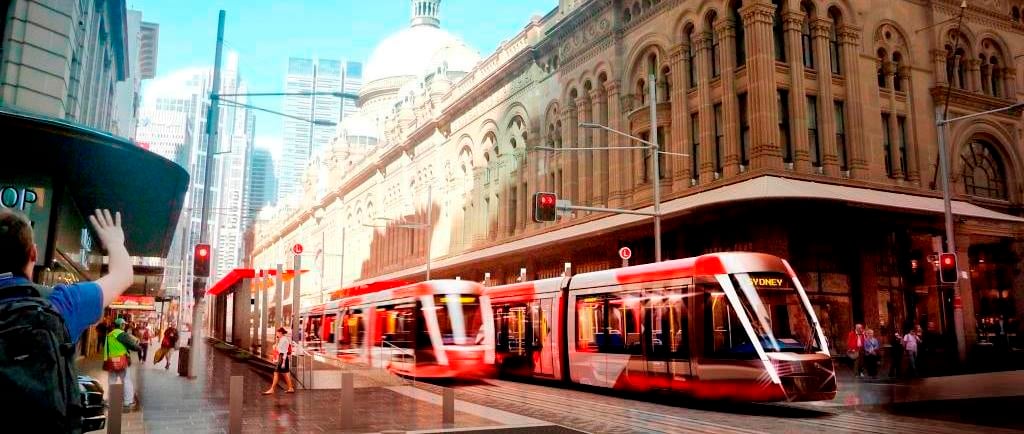 Sydney Light Rail
Capella Capital was sponsor, infrastructure developer and financial advisor for the ALTRAC Light Rail consortium (ALTRAC, previously Connecting Sydney). The consortium includes:
• Transdev – Operations and Maintenance Contractor;
• Alstom – Design and Construction (Systems and Rolling Stock);and
• Acciona – Design and Construction (Civil Works).

In December 2014 ALTRAC was awarded the right to design, build own, operate and finance the Sydney Light Rail Project (SLR). They are supported by ALTRAC's equity investors, First State Super, John Laing and Acciona Concesiones. The SLR includes the existing 13 km Inner West Light Rail (IWLR) plus the new CBD and South East Light Rail (CSELR). SLR will provide a significant improvement in public transport in Sydney.
The new CSELR will provide customers with modern, reliable and efficient services from Circular Quay, through the CBD, to major event venues at Moore Park and on to the south east's major residential areas and educational and medical facilities. The project will also bring improved amenity and urban revitalisation via a world class boulevard in George St, including a pedestrianised zone and wire free running. The CSELR will reduce greenhouse gas emissions by 700,000 tonnes of CO2 over 30 years. The existing IWLR starts in Dulwich Hill and continues through to Central Station. ALTRAC takes over the operations of the existing line in Mid-2015.
Key Features
12km of new light rail running from Circular Quay down George St and linking to the south east suburbs of Sydney
67 metre coupled LRVs which carry 450 passengers (the equivalent of over 9 buses)
Creation of a 1km pedestrian zone in George Street
Partnered with First State Super, John Laing and Acciona Concesiones as equity investors
Integration between the CSELR greenfield light rail and the brownfield existing IWLR
Reduce buses in the CBD by 180 in the morning's busiest hour and remove 220 buses from the morning peak period across the network
Create over 10,000 direct and indirect jobs between 2014 and 2020